It can be tough to keep a baby or toddler occupied, especially when you have things to do or work from home. But with BabyTV, it can be a lot easier. BabyTV is a great way to keep your child entertained without worrying about them getting into trouble, being too noisy or getting bored.
What is Baby TV?
BabyTV is a channel created specifically for babies and toddlers. It offers 24-hour programming to entertain and engage young children. It is available in over 100 countries and produced in 20 languages.
You may have been told not to let your child watch TV, especially by older family members. However, having some TV time can help relax your child and keep them occupied. It's hard trying to entertain your child all the time, and there is nothing wrong with using TV as a method to aid you.
With BabyTV, I know whatever comes on, no matter what time it is, will be suitable for Morgana. She is only 11 months, so it isn't something we use all the time, but I do pop it on to keep her entertained when I need to get some work done without her trying to pounce on my laptop.
I also like watching it with her, having a cuddle up in the morning on the sofa and watching some BabyTV before Lucas and Dan get up and we start preparing breakfast.
What are some of the benefits of BabyTV?
Some of the benefits of BabyTV include:
Helps promote cognitive development
Improve language skills
Teach basic concepts
Emotional development
Sense of security and routine
No adverts
BabyTV is also available on iPhone and Google Play if you use apps for infants and toddlers. It is free to download and contains a selection of free content.
Popular Shows on BabyTV
If you turn BabyTV on for your child, you may wonder what types of educational shows they have for your toddler or baby to watch.
Ahoy Pirates. Playing 'Pirates' is always fun. Who doesn't want to find a treasure chest? Three girl pirates on a pirate ship explore new lands and solve puzzles and riddles to find the treasure chest. The treasure chest is always filled with fun objects for having a party!
The Egg Band. Discover and grow with the Egg Band as they sing along to the most popular songs and nursery rhymes, such as Wheels on the Bus, Finger Family, ABC song, and so much more! Party, dance and go wild to fun, upbeat versions of classic kids' songs with the coolest band in town.
Little Lola Visits the City. Join Lola for fun adventures in the city as she discovers skateboards, fire trucks, how to cross the street, take a taxi and more! This series introduces the city environment and activities in a safe and enjoyable way with Lola and her friends.
Pix & Leo. Meet Pix, a lively and playful little Fox and her best friend Leo, a sleepy and curious Lion. Follow their funny adventures in the jungle as they laugh, play and learn about the world around them. They will meet their animal neighbours, explore different environments and discover that no matter the conflict, they will always have each other. This imaginative series introduces little ones to friendship's ups (and downs).
Songs & Rhymes. Enjoy BabyTV's collection of songs and rhymes from around the world! Learn how to say hello in over 10 different languages with the Hello Song, as well as singing along with classics including 'I'm a little teapot', 'Baa Baa Black Sheep' and 'Itsy Bitsy Spider'.
Charlie. BabyTV's successful format of learning new concepts – the Charlie franchise sees Charlie meeting new Alphabet friends, adventuring into the Numbers Kingdom and helping his Shape friends and enjoys singing, dancing and learning in this captivating series that brings the concept of the alphabet, shapes and numbers to life.
This list is just a small sampling of the type of shows you can watch on BabyTV. These shows are designed to engage and entertain young children while keeping them safe. So if you're looking for a way to keep your child busy, BabyTV may be the perfect solution!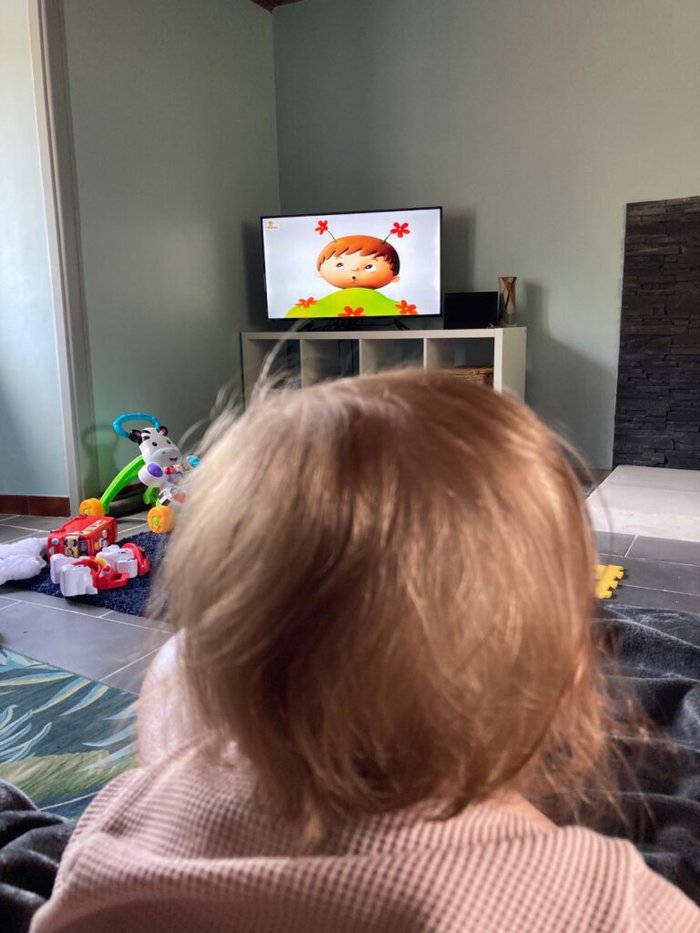 Why is it important to keep your child occupied?
It is important to keep your child busy because they are at a stage where they are learning and growing rapidly. They are also very curious and can easily get into things they shouldn't. By providing them with engaging content, you can help them learn while keeping them safe.
Other ways to keep your baby or toddler occupied
Once your child has had their fill of BabyTV, you may be looking for some other ways to keep your child busy:
Active Play
Get them up and moving with some active play. This can include anything from dancing to playing catch outside. It can be as simple as some tummy time or bending their legs to a song for a baby.
Arts & Crafts
Let their creative side shine with arts and crafts. There are many easy projects that you can do together or that they can do on their own.
Educational Toys
Many educational toys on the market can help your child learn while they play. These can be a great way to keep them occupied when you need time.
Games
Board games, card games, and even video games can be a great way to entertain your child and help them develop important skills.
These are just a few ideas of things that you can do to keep your child busy. With a little creativity, you can find many ways to entertain and engage your child!